sau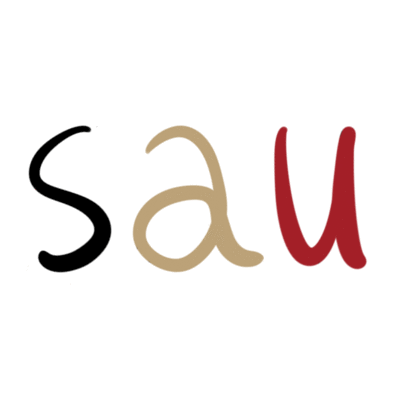 Yet another small NES emulator. Working in Progress.
CPU Inspector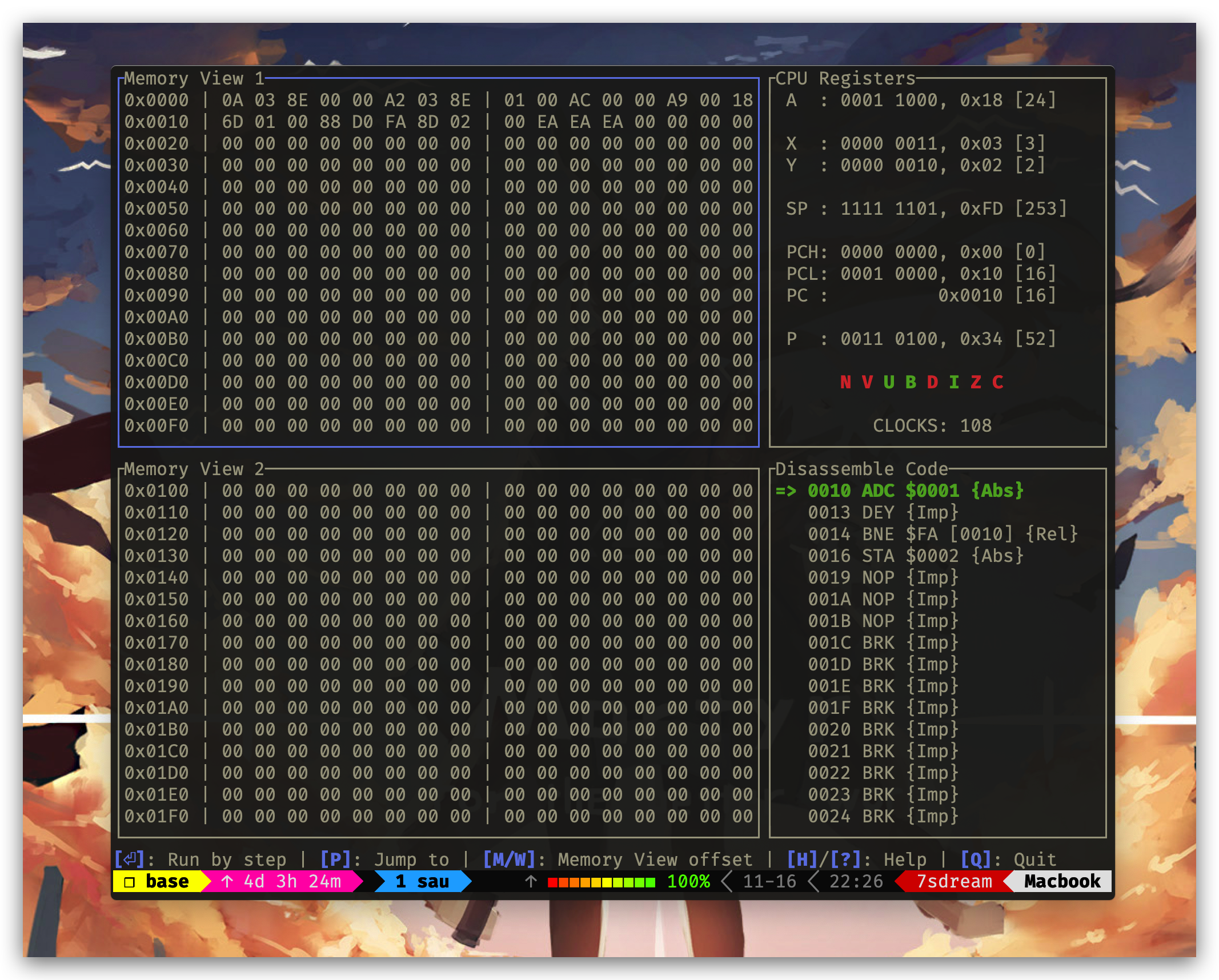 When Jump or set Memory view offset, the info bar turns to input mode:

And press h for shortcut help page: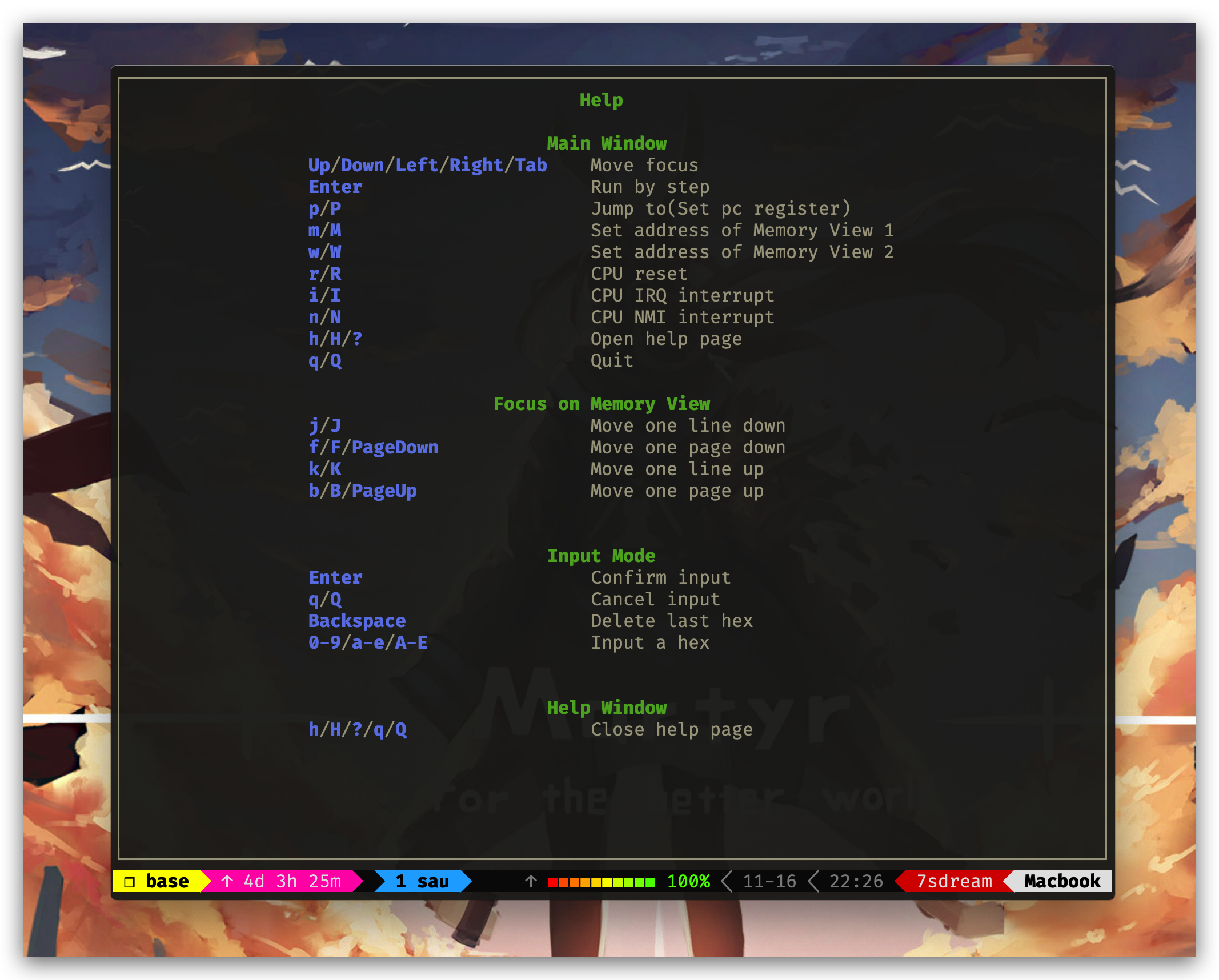 TODO
6502 CPU
6502 CPU inspector
nes file parser (dotnes project)
2C02 PPU (doing)
Basic mapper
2C02 PPU inspector
APU
IO
Other staff
NES emulator
Reference
LICENSE
GPLv3.